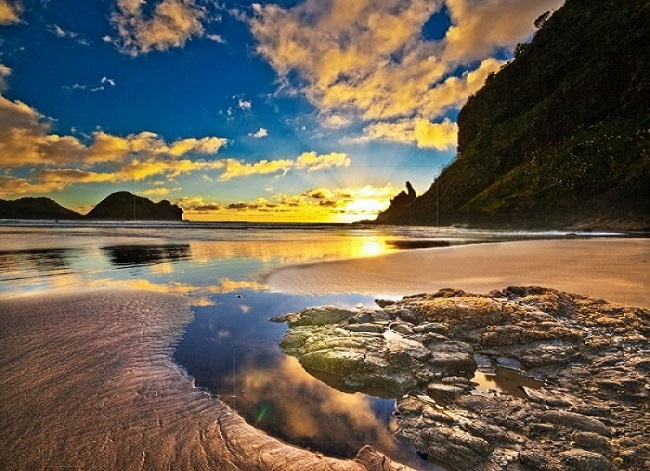 How is New Zealand immigration good for me and my family?
Many people only dream of moving to the beautiful land of New Zealand. If you wonder why it would be a good idea for you and your family to move to this scenic country, this article is for you! NewZealandVisaExpert has helped many, many people explore their options to move here to live, work, and start a new life. Here are a few of the most important reasons why New Zealand is a good fit for many people.
1) Beautiful Country – New Zealand boasts of being one of the most beautiful countries in the world. With snow-capped mountain peaks, sunny beaches, and lush forests, the country truly is a wonder to behold.
2) Healthy Country – New Zealand is known as one of the healthiest places to live. It was ranked #1 in the 2015 OECD Better Life Index for "health status."
3) Hospitable Country – This lovely country is known for being very welcoming to newcomers, making them feel at home. NewZealandVisaExpert helps many people get moved to this friendly country. In fact, New Zealand was listed in the 2015 United Nations' "World Happiness Report" as the ninth happiest place to live in the world. This report included 158 countries all around the globe.
4) Country of Opportunity – New Zealand is a great place for skilled workers and their families. The country has many jobs just waiting for foreign workers that possess the English skills, as well as the job and educational requirements that are needed for these high-demand jobs in the country. Most people who come here to work, even temporarily, bring their families with them so all can enjoy the beauty and peace of this lovely country. NewZealandVisaExpert works hard to help skilled foreign nationals get moved here.
5) Safe Country – Who wouldn't want to live in the 4th safest place in the world (according to the Global Peace Index in 2014, 2015, and 2016)?
6) Country of High Living Standards – Finally, this country has one of the highest standards of living on Earth. In 2015, the HSBC Expat Explorer Survey showed that New Zealand is #2 of the countries that are best for workers and their families from other countries.
As you can see, New Zealand is one fantastic country in which to live, work and raise a family. Contact NewZealandVisaExpert today to learn how you can start on your journey to move to New Zealand!